We have made our live blog of the coronavirus pandemic free for all readers. Please consider supporting our journalism with a subscription.
Summary
The number of global cases now exceeds 2.4 million, with more than 170,000 deaths
In Australia, the death toll is 72 after a third resident of Newmarch House aged care facility died on Tuesday
US President Donald Trump says he will be signing an executive order to temporarily suspend immigration into the United States
Oil prices have tumbled below zero for the first time in history, amid the economic fallout from the coronavirus crisis
Virgin Australia has gone into voluntary administration after the federal government knocked back calls for a $1.4 billion loan to prop up the airline
Latest posts
We are closing the blog for the night
By

Sarah Keoghan
Mayor to address reopening Bondi Beach, as 'Swim n Go' signs hit carpark
By

Sarah Keoghan
Waverley mayor Paula Masselos is set to address the reopening of Bondi Beach on Wednesday, as electronic signs hinting a potential wind back of restrictions were spotted on Tuesday night.
Residents took to social media to post photos of electric road signs found in Bondi carpark that read 'Swim & Go Access' and 'Surf & Go Access'.
On Sunday, Randwick City Council announced residents would be allowed to return to Coogee, Clovelly and Maroubra beaches on Monday, but strictly for exercise only.
On Monday, Waverley council, responsible for Bondi, Tamarama and Bronte beaches were said to be holding constructive discussions with NSW Health Minister Brad Hazzard's office about allowing surfers and ocean swimmers in the water.
Seven News reported on Tuesday night that the council is set to introduce 'corridors' for people to access the beach, to avoid swimmers lingering on the sand.
Singapore extends partial lockdown as infections surge
Singapore will extend a partial lockdown until June 1 to curb a sharp rise in coronavirus infections in the city-state, Prime Minister Lee Hsien Loong said on Tuesday.
The measures, which include the closures of most workplaces and schools and are called a "circuit breaker" by authorities, were initially set to run until May 4.
But the city-state has seen a sharp jump in cases in recent weeks fuelled by infections in cramped migrant worker dormitories, many of which are under government-ordered quarantines.
The city-state reported 1111 new coronavirus cases on Tuesday, bringing total infections to 9125, after a record daily jump of 1426 cases on Monday.
"We will therefore extend the circuit breaker for four more weeks," Lee said in a televised speech.
Lee said the extended lockdown period would help bring community cases down decisively and make sure infections in migrant dormitories do not spread into the wider community.
"Then, provided we have brought the community numbers down, we can make further adjustments and consider easing some measures," he said.
The World Health Organisation's regional chief said on Tuesday that Singapore – which has the highest number of reported cases in Southeast Asia – is facing "very difficult challenges" from a recent surge in infections but has the healthcare system and risk management capacity to handle it.
Reuters
Refugee applies for release from detention to avoid coronavirus
By

David Crowe
A refugee who fears he will contract the COVID-19 virus is challenging the Morrison government in court for his release, in a test case with implications for 1400 people in detention.
The Human Rights Law Centre lodged the claim in the High Court on Tuesday in a move described as the "first of many" that could be brought during the coronavirus crisis.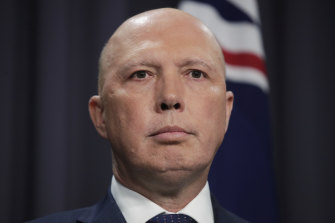 The centre filed the first step in the claim in the High Court late on Tuesday and said Home Affairs Minister Peter Dutton should respond by allowing the man out of detention.
"Minister Dutton has a legal duty to protect the people in the government's care in immigration detention," said the centre's legal director, David Burke.
"Instead, he is choosing to hold men and women in crammed detention centres that make it impossible to practice physical distancing."
Australia Post reduces letter deliveries as it faces a decade's worth of disruption
By

Fergus Hunter
Australia Post will reduce letter deliveries to every second day in metropolitan areas under a major overhaul during the COVID-19 crisis as chief executive Christine Holgate warns the postal service is responding to a decade's worth of transformation in the space of a month.
While the collapse in business activity across the country has slashed letter volumes, which may never recover, the crisis has fuelled "phenomenal" growth in parcel delivery.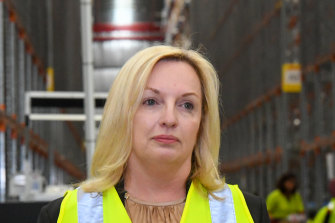 Ms Holgate said the relaxation of long-standing standards on delivery times and frequency, announced on Tuesday, amounted to the biggest shift for the government-owned business in two decades.
The government's changes will allow Australia Post to cut delivery frequency in metropolitan areas from daily to every second day, extend the required delivery time for intrastate letters to five days and remove the priority mail letter product.
Communications Minister Paul Fletcher said the new standards, to be reviewed in June 2021, would give Australia Post the "flexibility to respond to the increased demand for parcels, which will help posties continue to deliver essential products and services to Australians".
Read more here.
Key meetings set to shape the return of rugby league
By

Adrian Proszenko
The NRL has reactivated its workload-balance committee to help implement the safety protocols that will be put forward at the latest meeting of the Project Apollo taskforce.
The Australian Rugby League Commission met on Tuesday to discuss the medical and safety guidelines for the teams, clubs and players before a mooted May 28 restart.
The fact more work needs to be done with the broadcasters on the competition structure, coupled with the departure of Todd Greenberg as NRL chief executive the previous day, resulted in two big-ticket items being removed from the agenda.
Instead, the focus was on the draft recommendations in a 50-page document around safety protocols to minimise the risk of coronavirus infection.
Buried in the detail is a directive for players not to car-pool to venues, the banning of family members from training and steps to ensure players receive proper medical treatment if they succumb to injury.
The NRL hopes the steps will demonstrate to government and health officials that the game is safe to resume.
Read more here.
World hunger set to double amid COVID-19
The number of people facing acute food insecurity could nearly double this year to 265 million due to the economic fallout of COVID-19, the United Nations' World Food Programme (WFP) said on Tuesday.
The impact of lost tourism revenues, falling remittances and travel and other restrictions linked to the coronavirus pandemic are expected to leave some 130 million people acutely hungry this year, adding to around 135 million already in that category.
"COVID-19 is potentially catastrophic for millions who are already hanging by a thread," said Arif Husain, chief economist and director of research, assessment and monitoring at WFP.
Reuters
Munich cancels Oktoberfest amid COVID-19
This year's Oktoberfest in Munich has been called off because of the coronavirus pandemic.
The cancellation of the world-famous annual celebration of beer, which was supposed to run from September 19 to October 4, underlines expectations that the way back to normal life will be very long.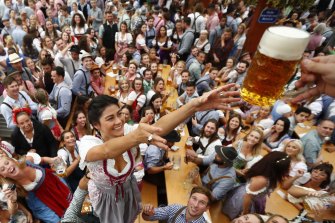 The Oktoberfest typically draws about 6 million visitors every year to the packed festival grounds in Bavaria's capital.
Bavarian governor Markus Soeder said after meeting Munich's mayor Tuesday: "We agreed that the risk is simply too high."
He added that "you can neither keep your distance nor work with facial protection" at the Oktoberfest.
AAP
Confusion, division and relief at plan to send NSW school students back to class
By

Jordan Baker

and

Natassia Chrysanthos
Principals have been told to plan for smaller classes of as few as 10 children, stagger start times and put hand sanitiser in every classroom as the state government prepares to have all public school pupils back full-time by late July.
The government's decision to bring all NSW public school students back in four phases, starting Cowith one day a week, has divided parents with some welcoming the brief return to normality for their children and others saying a single day would be confusing and disruptive.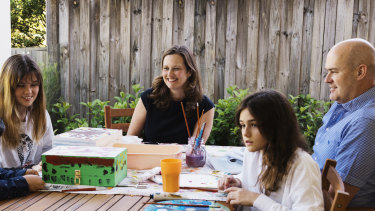 Educators are also divided over the best way to return to the classroom, with Catholic Schools NSW and the P&C Federation backing an approach advocated by the NSW Teachers Federation to bring back kindergarten and senior high school students first.
NSW Premier Gladys Berejiklian ended weeks of speculation on Tuesday when she announced the plan for public schools to return to normal over four stages, beginning with all students attending for one day a week from May 11.
Read more here.
Italy to start reopening May 4
MILAN – Italian Premier Giuseppe Conte on Tuesday confirmed that Italy can start reopening on May 4, but he doused any hopes of a total loosening of some of the strictest lockdown measures in a western democracy.
"Many citizens are tired of the efforts that have been made so far and would like a significant loosening of these measures, or even their total abolition," Conte said in a Facebook post, adding that "a decision of that kind would be irresponsible."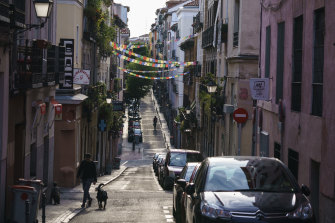 Conte indicated that moves to relax the restrictions would be announced by the end of the week, and that they would take into account the different circumstances among regions.
Italy's north, hardest-hit by the virus and the country's economic engine, has been straining to restart industry after a shutdown of nonessential manufacturing on March 26 – even as some have received permission to reopen with a much-reduced workforce in recent days.
Veneto regional governor Luca Zaia estimates as much as 40% of companies are already working in the region. Conte pointed out that the regions still were not able to keep up with some necessities for a reopening, including masks and gloves, noting that the government had supplied 110 million masks in addition to 3,000 ventilators to hospitals. "It is too easy to say, 'let's open everything," Conte said.
AP